Jami Derr
Skin Care Specialist
Jami received her esthetics license in 1998.  She has worked with plastic surgeons for the past 20 years, specifically at Aesthetic Surgery Associates for 17 of those years.  When you meet Jami you will quickly realize her passion for aesthetics.  She prides herself on devoting much time to not only keeping up to date on what is new, but researching and learning about all things related to skin and overall well being.  She loves to share this information with her patients.  When she meets with you for a consultation, she will take a comprehensive look at all things that affect your skin; including lifestyle, diet, and current skincare to formulate a program developed specifically for you.  Jami is committed to providing her patients with the latest and best results-oriented products and treatments in a compassionate, thoughtful manner.  Programs can be developed for the most holistic minded individual all the way to someone who wants the latest cutting edge medical based treatment program and everything in between.  Jami welcomes you to her treatment room where her goal is always to help you to Love the Skin You Are In.
Contact our office and schedule with Jami today to start a transformative skincare journey tailored specifically to your skin needs!
Sarah Sanchez
Skin Care Specialist
Sarah Sanchez is a results-driven Medical Esthetician who obtained her esthetics license and began her career in the beauty industry in the Spring of 2010. Since then, she has attended many additional advanced skincare courses and esthetics educational training in the science of skin and its required care to keep the skin healthy and happy. She believes the esthetics industry offers an on-going learning experience and keeping up with the most innovative treatments is key to being the best esthetician possible.
Sarah's passion for skincare makes her job an enjoyable experience each day. She believes that investing in your skin is a benefit that lasts a lifetime. Sarah has a pleasant personality with a proven track record of practicing safe, effective, and hygienic esthetics. She finds it very fulfilling to connect with her patients, establish trust, and give personal attention to their needs. She is a highly trained medical esthetic technician who listens to your specific requests and concerns to provide a level of personalized service that is unmatched.  
Sarah resides in the Lehigh Valley with her loving husband, beautiful daughter, and Shih-poo. Besides providing skin care services, she also does Bridal and Special Occasion Makeup. In her spare time, she loves to sing, dance, go to concerts, travel, and spend time with her family and friends. 
Contact our office and schedule with Sarah today to start a transformative skincare journey tailored specifically to your skin needs!
Follow Sarah on Instagram!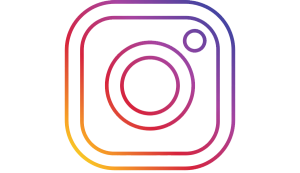 Sheldan Schleicher
Aesthetician
Sheldan Schleicher is a dedicated and licensed aesthetician who is passionate about helping individuals feel comfortable and confident in their own skin. She aims to provide personalized treatments that caters to everyone's unique needs. Graduating from Metro Beauty Academy in April of 2023, Sheldan has acquired the latest techniques and knowledge in the field of esthetics.
Before obtaining her degree in Esthetics, Sheldan also successfully completed her Medical Assisting Degree from Lincoln Technical Institute in July of 2020. During her time as a medical assistant at our established Dermatology Department, she discovered her passion in promoting skin health. This valuable experience has allowed her to develop a deep understanding of the complexities of the skin and the importance of personalized care.
Recognizing that beauty is a personal journey, Sheldan is committed to working closely with her clients to understand their goals and concerns fully. By taking the time to listen, she can create a personalized treatment plan that not only aligns with their lifestyle but also enhances their natural beauty. Whether it's addressing specific skin concerns or indulging in a rejuvenating skincare routine, Sheldan's expertise ensures that each client receives the utmost care and attention.
In her leisure time, Sheldan finds joy in the company of her two adorable dogs and her loving fiancé. She takes the opportunity to travel to new destinations, with a particular interest for Caribbean islands and mountainous regions out west. Exploring these diverse locations allows her to gain inspiration and a fresh perspective.
Through her dedication, personalized approach, and passion for skincare, her goal is to uplift individuals to feel confident, beautiful, and comfortable in their own skin.
Contact our office and schedule with Sheldan today to start a transformative skincare journey tailored specifically to your skin needs!
Follow Sheldan on Instagram!